---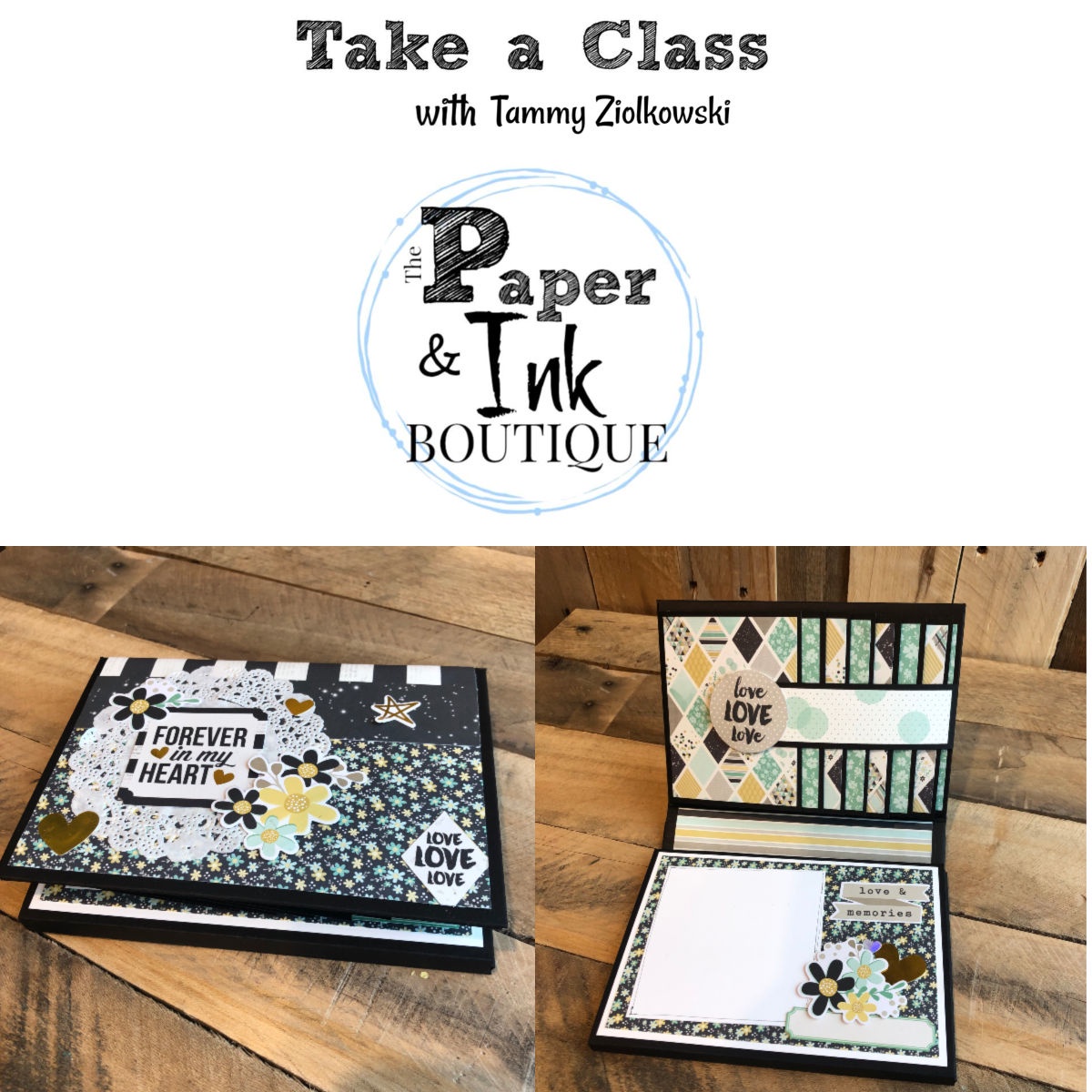 Sept 7: In My Heart Mini Album
---
"Heart" Mini Album 
Date:               Saturday, September 7, 2019
Time:               12:30pm – 4:30pm
Skill Level:       Intermediate
Duration:        Minimum 4 hours plus time at home
Class Fee:        Full Class Kit ---$ 60.00 + GST KIT INCLUDES: 6x8 Paper Pad, 1 package of co-ordinating ephemera, chipboard, cardstock, 2 sets of magnets.
                         BYOK (aka - Bring Your Own Kit) ------ $ 38.50 + GST Class Fee includes chipboard and magnets. 
BYOK Students: bring  to class or purchase in-store one full 6x8 paper pad or 6-10 sheets of 12x12 pattern paper; coordinating embellishments; 6-10 sheets of 12x12 cardstock or 8-12 sheets of 8.6 x 11 cardstock (80lb cardstock is the ideal weight – heavier cardstock tends to split when used). 
Together, we will create an 'explosion' album that can hold 20+ photos!  I will show you step by step how to turn a piece of chipboard and some cardstock into the most adorable keepsake or gift.  This project comes together perfectly with a 6x8 paper pad and some embellishments or customize with your choice of papers.  We will be doing lots of cutting, scoring, taping, using agnets and more!
*Mandatory tools:       12" paper trimmer / Score board / Scoring tool / Bone folder / Double sided tape (recommended 1/4"and 3/8"), tape runner, pencil, ruler, scissors
 What I will bring:        Step-by-step instructions for each student to take home, including cut lists, page maps and tips for embellishing.
 *it is mandatory for each student to have these tools for class in order to maintain the flow of the class.